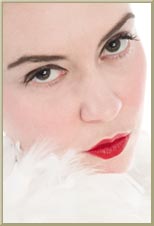 Welcome to My blog, the Severity of Miss Myers. I am London's Quintessential English Mistress and this is the journal of My many adventures.
Here you will find details of My forays to some of London's most strange, bizarre and cutting edge cultural events, news of My latest photo shoots and films, updates regarding the august institution that is the Malice and Myers Academy, My personal musings on life the universe and everything and images from My favourite erotic artists, illustrators and photographers.
If you wish to find out more about My professional services, please visit My website.
Do enjoy exploring. That's an order now!
Best Wishes,

Photograph: Robert Babylon